Introducing The Crystal Nails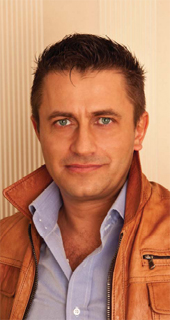 The Crystal Nails success story
Since the early 1990's, Crystal Nails has been developing a high quality product line for the most ambitious nail technicians, giving them choices to gratify their never-ending creativity to guide them toward becoming a top professional.
We are proud of the Crystal Nails competitors who won two World Championships and 21 other trophies at the Nailympics London, and have received 110 1st place trophies, making them overall World Nail Champions.
If you try Crystal Nails, you will certainly fall in love with them. How do we know? The seasonally-driven collections bring you the latest and newest products and put them straight onto the hands of your trendy clients.
Crystal Nails is a top product line in Europe, and the number of satisfied nail technicians using the product are growing. Our legendary yearly events in Budapest, in the heart of Europe, the "Nails' Day" and the "Nail Ship" are attracting and satisfying thousands of nail technicians,
Crystal Nails – the nail innovator
Zoltán Jákob
The Founder and Leader of Crystal Nails
Beauty Expert and Advisor