Products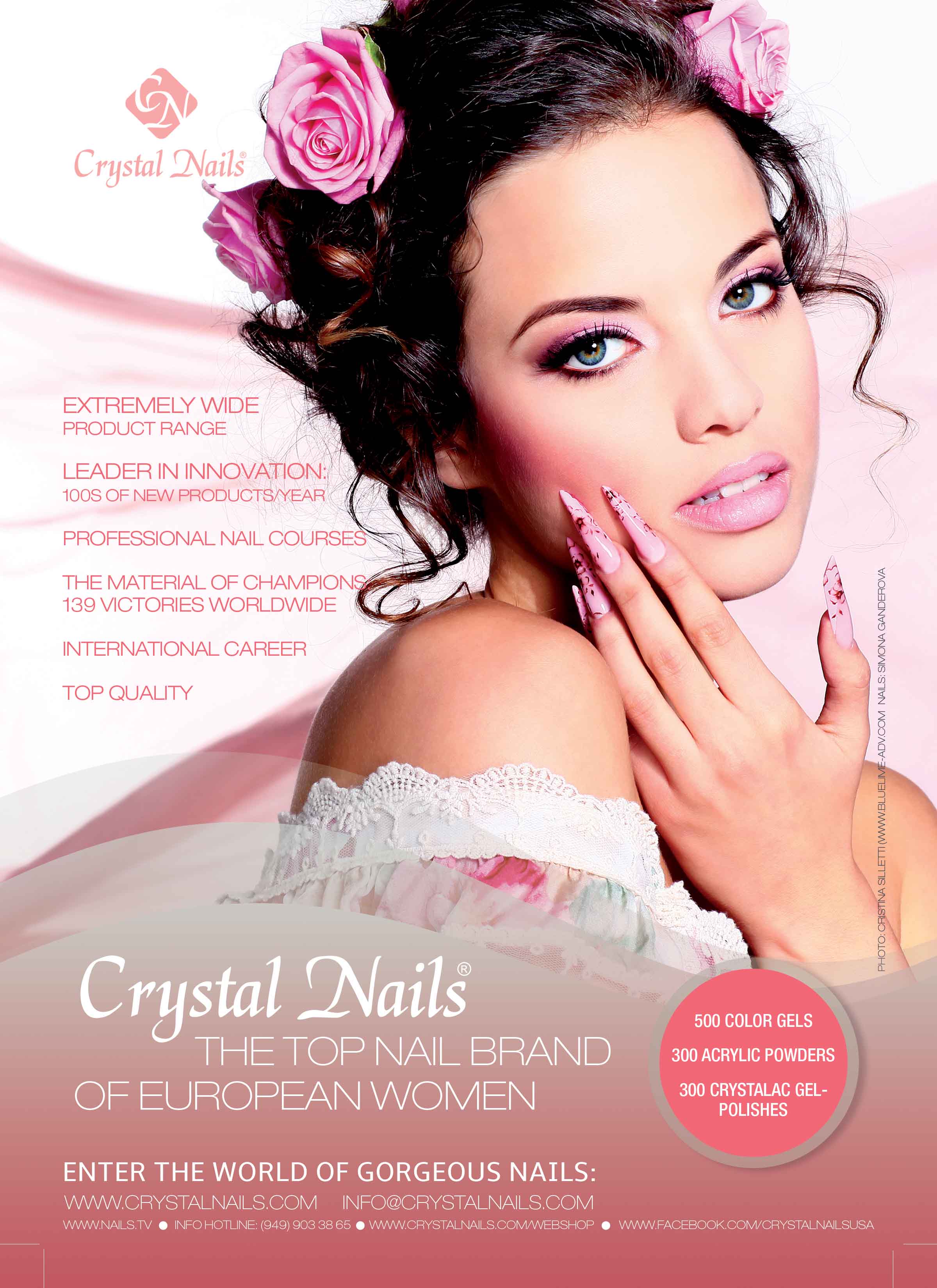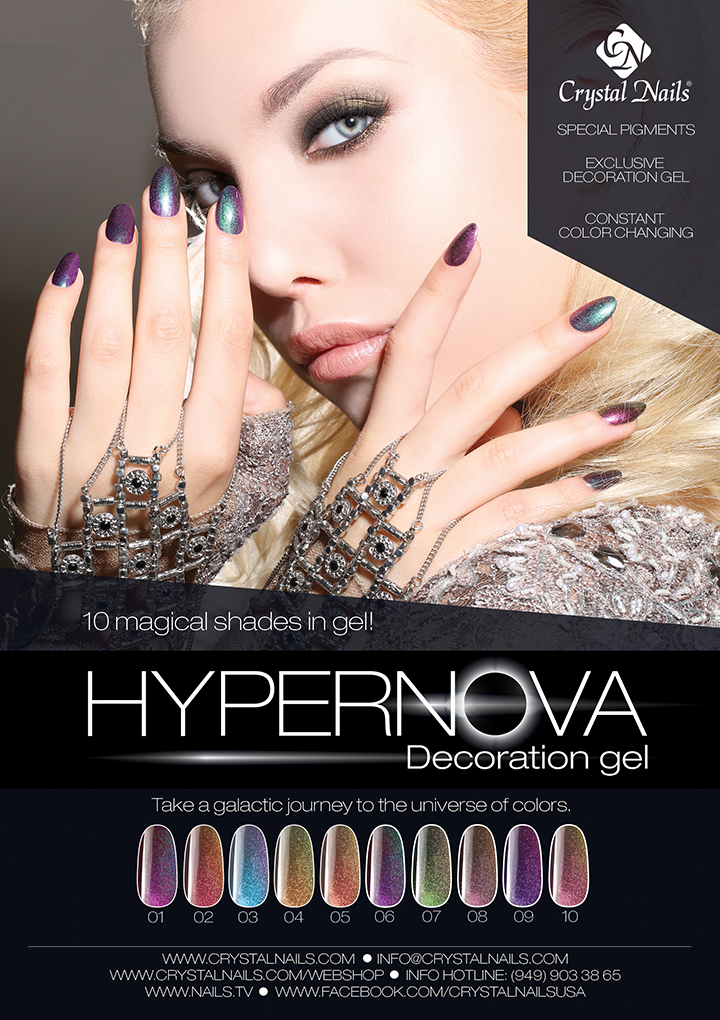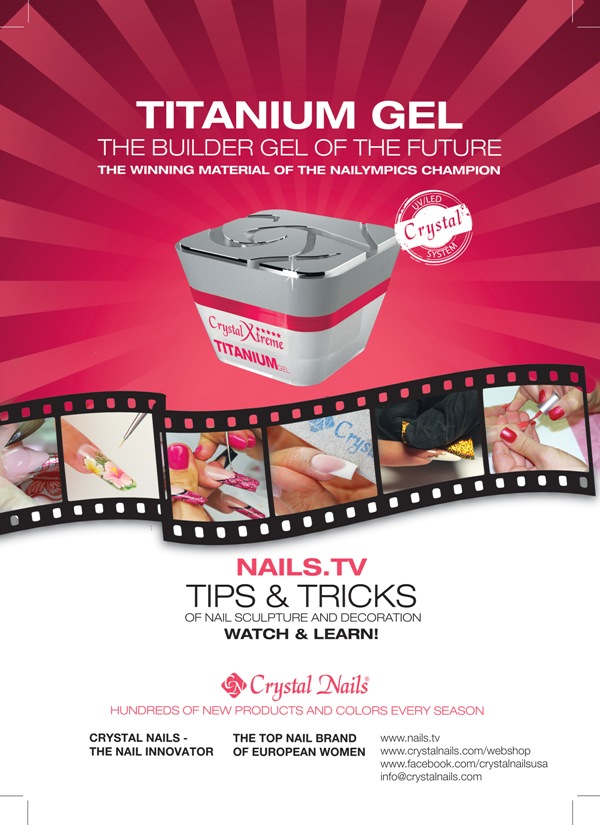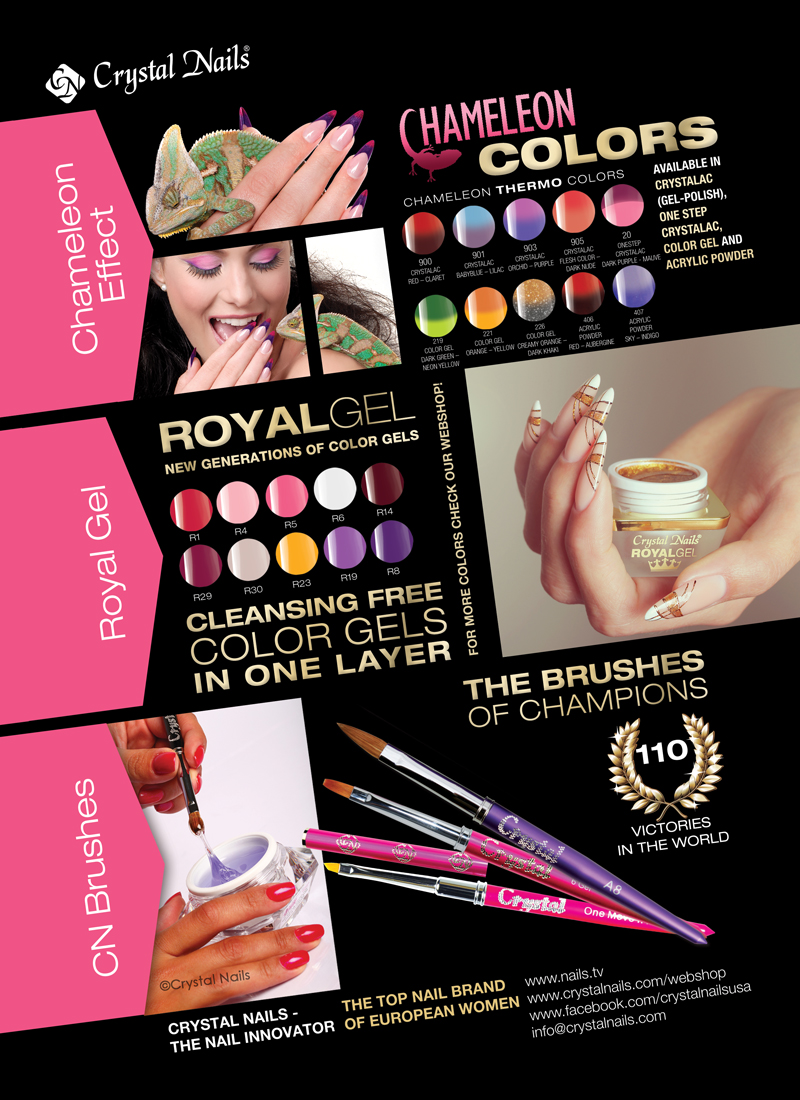 I LOVE CRYSTAL NAILS
It is now 10 years that the brand, Crystal Nails was born with mainly USA, in a small quantity Luxembourg produced raw material. We have chosen the most expensive, top quality products that are tested by our best experts. We pay maximum attention to quality and the feedback of our customers, buyers and we include our European and international champion nail technicians and educators in the testing process.
Our goal is to come out with new products and developments that are outstanding in the industry in every six months – in every season (Developed/Designed in Hungary – Made in USA).
Our products are well known in Europe and the fans of those who work with our original and always developing artificial nail products is constantly growing, thanks to the expertise of our Hungarian world famous nail technicians, who take part in the development process.
The Crystal Nails brand name is considered as being "the great developer brand" and the brand of big competitors of nail championships; in Italy it is thought of as a luxury brand. Crystal Nails is trendsetting and the leader of the nail industry, which is proved by the fact that now even the Italian market expects the newest trends from Hungary.
Of course this great success is present in Hungary as well: Crystal Nails has been the market leader for a couple years now – it is distributing the largest quantity of artificial nail products on the domestic market.
MADE IN CRYSTAL NAILS – TOP QUALITY
To make it simple: we can say that the first prizes won by Crystal Nails competitors in European Olympics and worldwide prove the top quality of our products.
Testing of the products are carried out by champion nail technicians as well: the results are atomic strong builder gels, incredible colors with great coverage, creamy acrylics, giga pigment, fine color powders and secured quality control.
You can only be winner with Crystal Nails!
3 INTERNATIONAL CHAMPIONSHIP GOLD MEDALS; 21 OLYMPIC GOLD MEDALS AND 135 FIRST PLACES IN THE WORLD…
Crystal Nails is a material developed for salon work, but it has the extra that makes our educators win the international championships (Gabó Kovács five times USA champion, Maria Vigh Malekne international champion, Zsuzsi Fekete Nailympics London gold medar winner, etc.) Instead of words please see the girls themselves with teary eyes from happiness.

Everybody is a winner with Crystal Nails!
THE LEADER DEVELOPER – YOU CAN FEEL THE DIFFERENCE
Crystal Nails is continuously researching the new material and techniques following the demands of trends in the industry. The result is original – C curve nail form, extra effective, long lasting nail files, Titanium builder gel, glue that dries in seconds, flexible shell flakes, Gum gel, Giga pigment gel (for painting) and acrylic powder (fine), deeply pigmented one move paint, opals, Chameleon effect (color changing by heat), original gel polish: CrystaLac (Gel-Polish)…
Development does not only mean the constant renewement of developing artificial nail equipment but in our other segments of trend – Crystal Fashion clothing and Crystal Phone smart phone application - are contributing successfully to the market regularly.
You will always have something new with Crystal Nails!
Mr.Zoltán Jákob
Managing Director and Owner of Crystal Nails